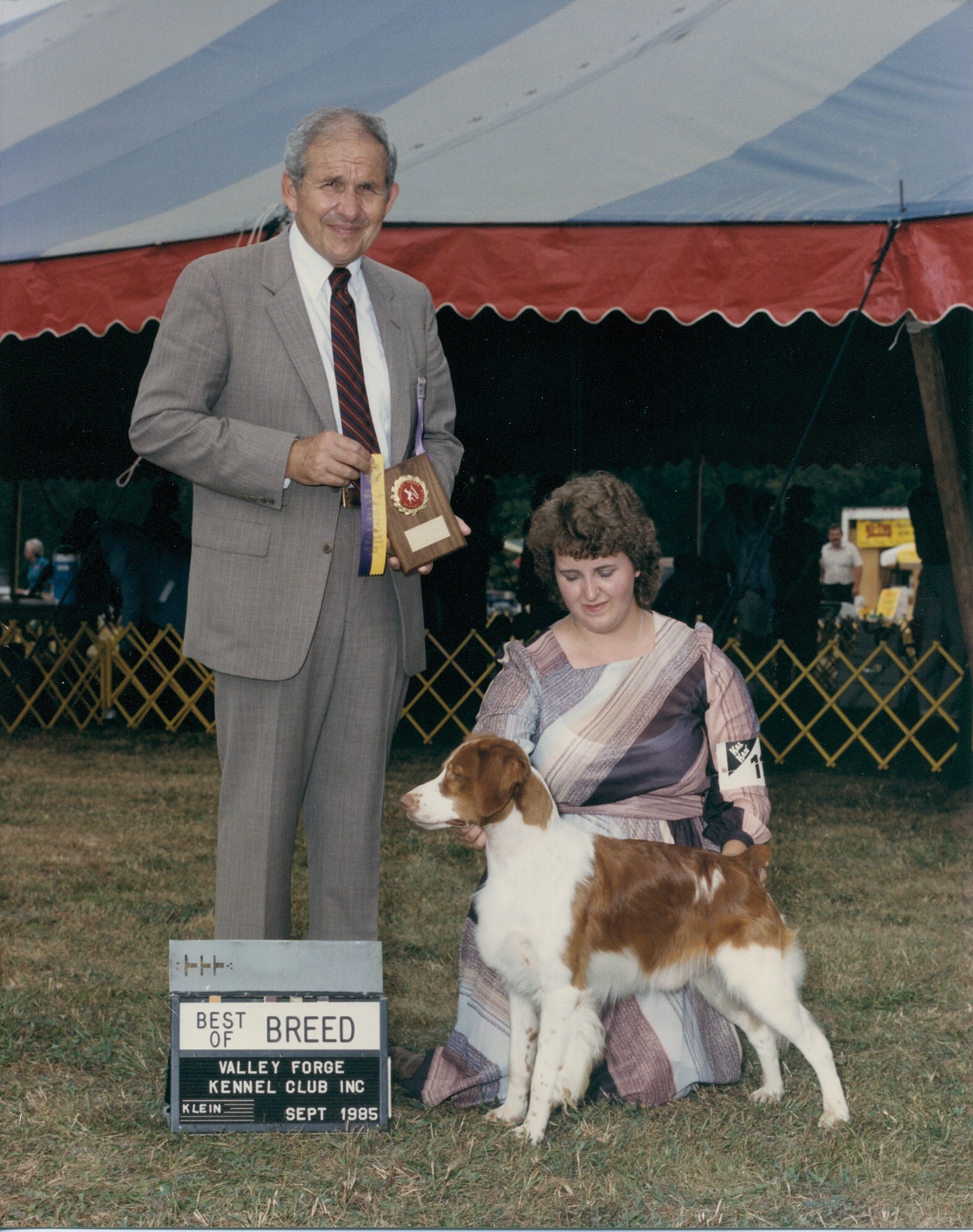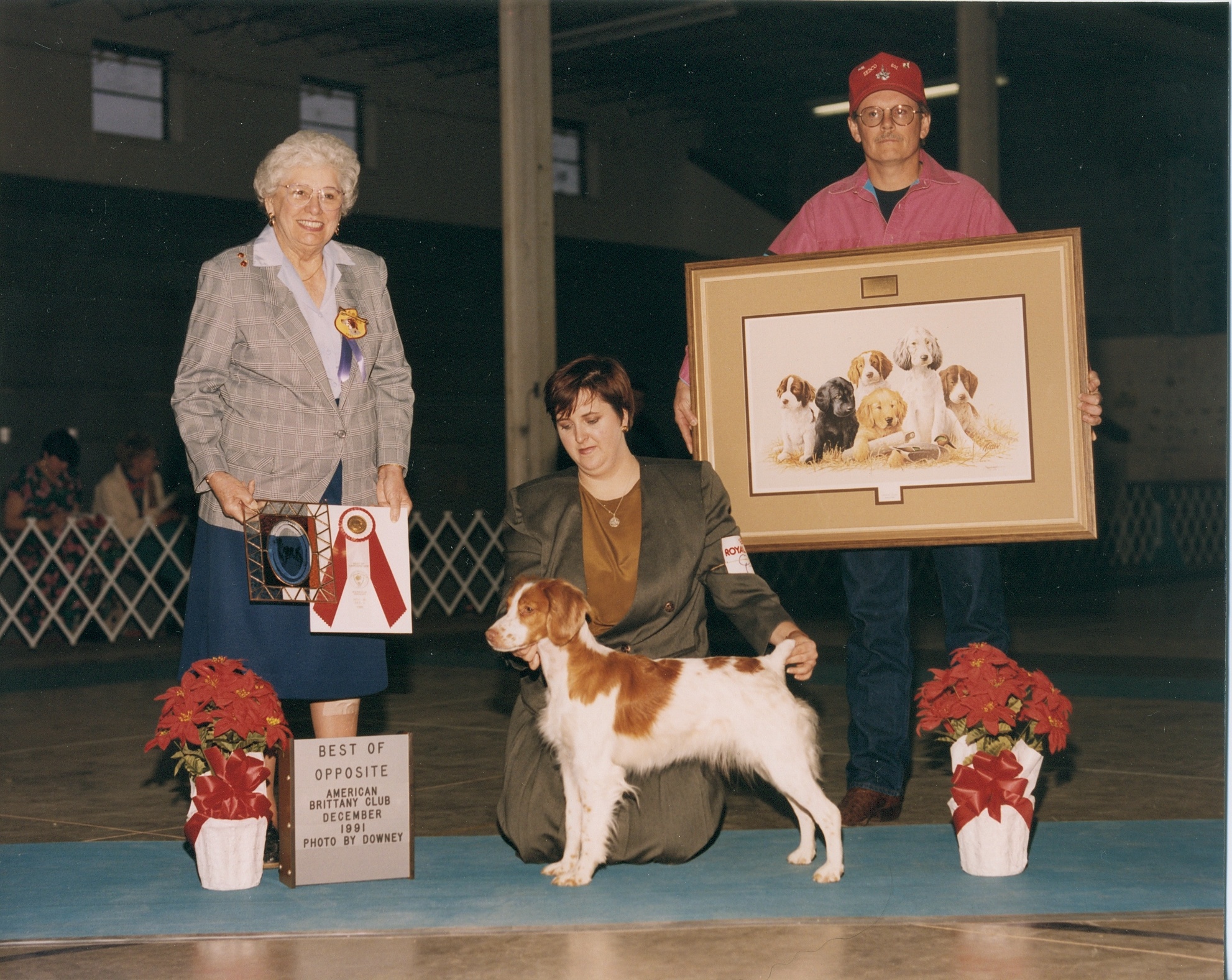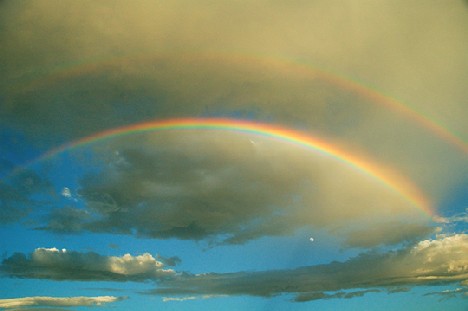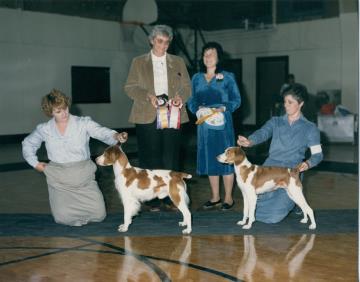 CH Karens Triwyn EF Hutton , JH ~ DD

and

CH Bantams Molly O'linwood

DD (CH Jacques Prince Valiant  x  CH Triwyns Magic Touch) was the 1st National Best in Futurity in modern times under Kitty Murphy.  DD's name was either "Digger Dog" or "Damn Dog", but he was always my best buddy dog.  DD was a multiple BISS, Group Winner, Group Placer and excellent producer.  If you have seen the AKC Breed video, he was the dog used to show correct movement coming and going.

CH Winwood's Cashflow d'Labyrinth, JH

Chrissy

Chrissy (CH Karens Triwyn EF Hutton, JH  x  CH Brittwood Dawns Dusty Rose, JH) Chrissy was a multiple Best in Specialty winner, BOS at the Eastern Futurity, and in a thrilling moment, National BOS.  Wickedly smart, she learned early that birds live in the bird field and she could usually be found there long before the judges or I could get there!

CH Seitz's Magic Marker

Mark

Mark (CH Triwyns Magic Marker  x  CH Seitz's Spicy Lady)

Mark finished quickly with Specialty wins, but his biggest claim to fame was as a therapy dog in a nursing home.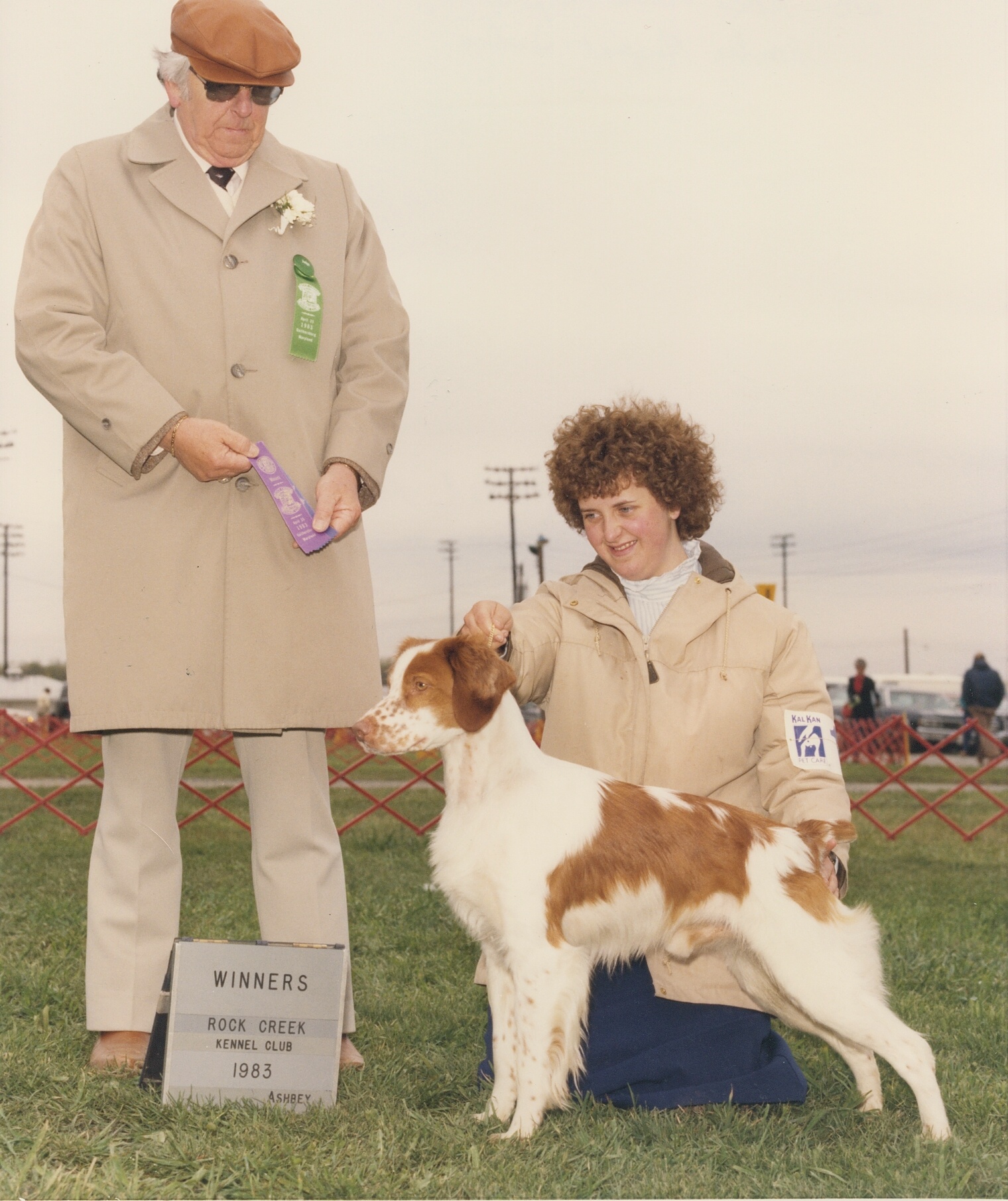 CH Triwyns Magic Marker

Pipin

Pipin (CH Hybrittns JR MacNickle  x  Triwyns Briarpatch Fran)  Pipin was a lovely dog, good producer and Specialty Winner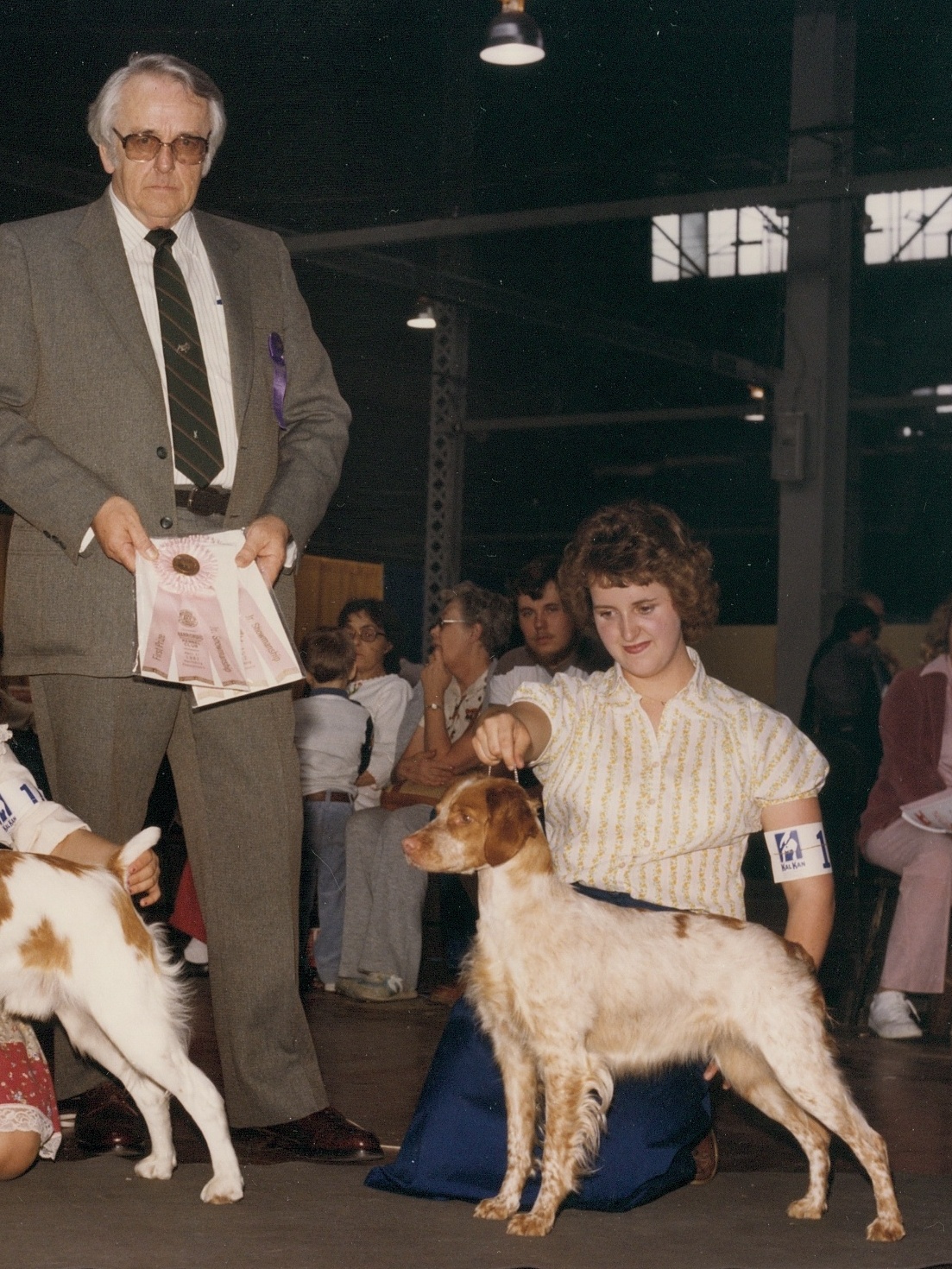 KJ was my first Brittany.  I needed a dog that could take the rigors of being my buddy as I trained horses.  She regularly ran 20-30 miles per day, every day, and would get up the next day and do it all over again. 

She introduced me to the wonderful world of dog shows, junior showmanship and obedience.

And yes, she was a ROAN!