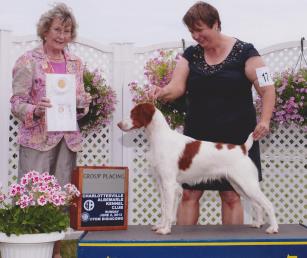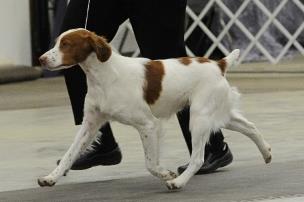 GCh. Labyrinth Slippery When Wet

"Slick"

GCH. Magic Read My Lips x GCH. Illusion N Ginjac Like Ice At Labyrinth, JH

OFA Good - Penn Hip greater than 90% .29/.36 - Elbows normal - Eyes CERF - CHIC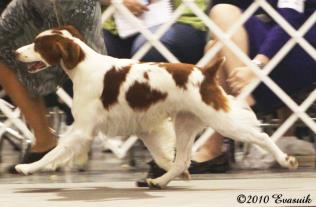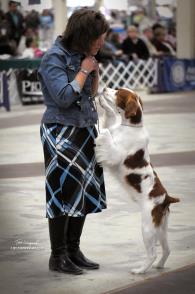 GCH Magic Read My Lips

George

CH Illusion N' GinJac Like Ice at Labyrinth, JH

Pave'


Slick was the puppy that everyone wanted, but no one had room for.  So I decided to keep him, and I've never regretted it!

Put in a few shows at 6 months of age, he came out swinging going BOW 2 days, and Reserve the other two... I put him away until he was 11 months old and brought him out to the Tidewater Specialty where he was Best in Sweeps and Reserve winners, and then BOW a the supported entry the next day for a major.  The next week he decided  it was time to step up and took BOB from the classes both days over specials, made the cut in the group the first day and a group 4 the second!  He was promptly pulled from the ring so that he could compete at the Nationals as a class dog, and was 2nd in the Open dog class.  He finished the next week again going BOW.

He came out as a special just before his second birthday and won 3/4 days at the Tidewater Specialty weekend over large entries and then hit some of the largest breed entries on the east coast for two weeks of shows and amassed enough breed points to hit the Top 10  as a barely 2 year old, in 2 months of showing.  

In the field Slick is a bird finding machine, with style to spare.   Has 11 field trial placements, most of which were attained against pointers and setters.  He was also 4th place in the Central Futurity Gun Dog.

Slick is available at stud by private treaty.